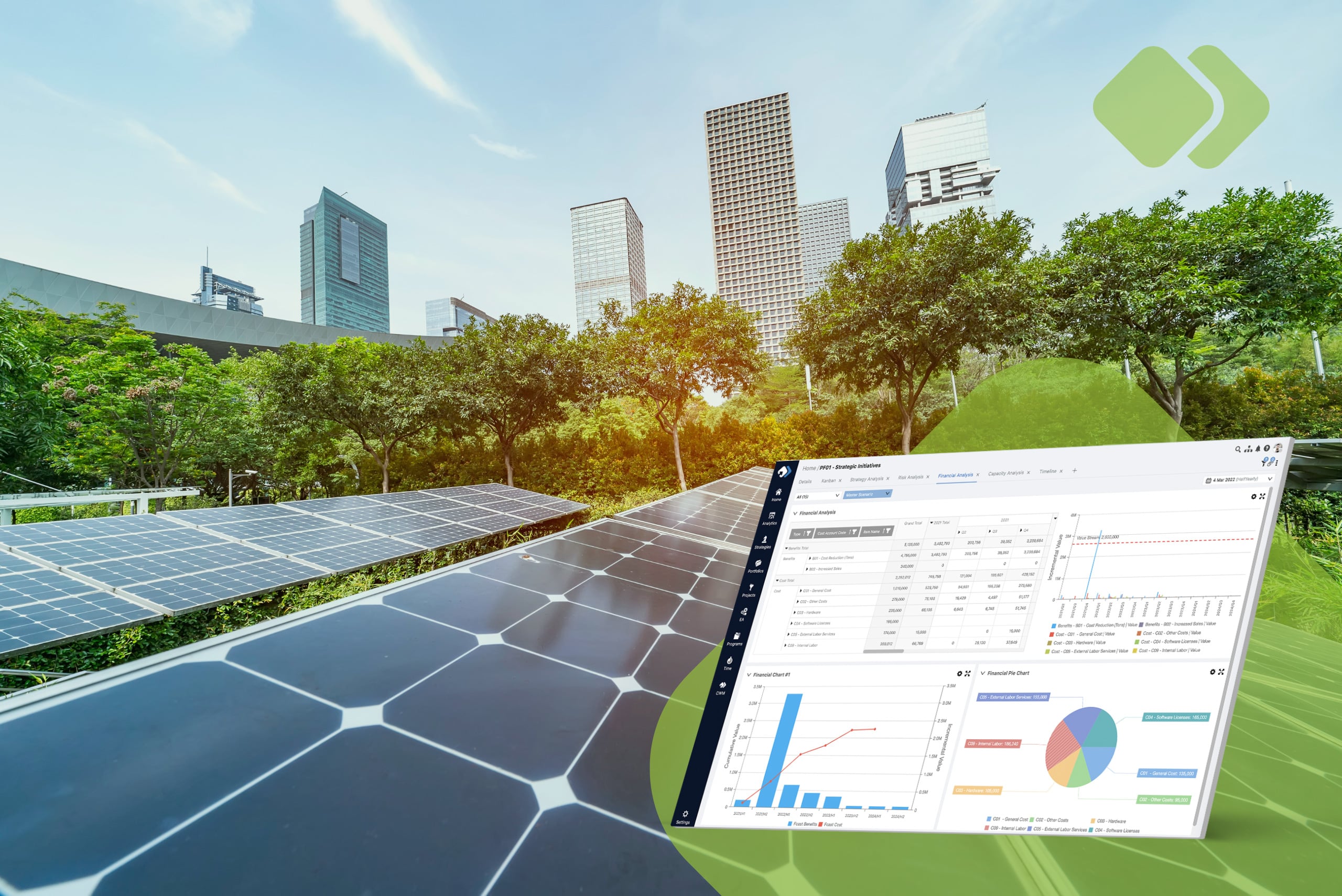 Uppwise Strategic Portfolio Management to optimize Sustainability Investments
Thursday, May 25, 10:00 – 11:00 AM CEST
How to strategize Sustainability Goals and use Portfolio Management to select best projects for business growth and sustainability objectives achievement.
Introduction
While defining your strategy, sustainability must be kept into account as a major strategic pillar. Portfolio Management must support companies to select those initiatives which can help to grow the business while granting the best impact on society and environment. During this webinar, we will show you how Uppwise can help you to manage sustainability investments in a single portfolio and track contribution of selected projects to the sustainability goals.
Welcome and Introduction
The benefits of implementing a Sustainability Portfolio Management
How Uppwise can help to identify and prioritize initiatives with great impact on sustainability and measure your sustainability performance
Live demo
Don't miss this opportunity to learn how to implement a successful Sustainability Portfolio Management program and create a positive impact on your business, society and the environment.
WATCH THE WEBINAR