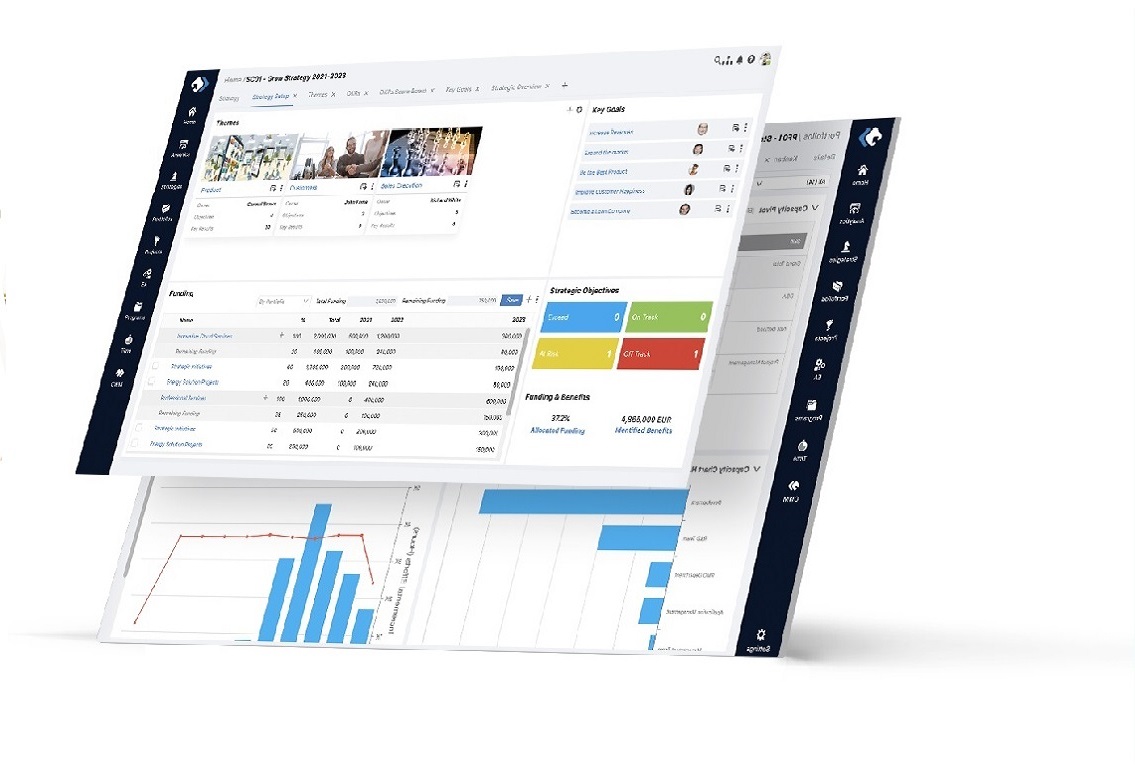 Why Gartner is Essential for Uppwise
The strategic portfolio management market caters to the need for having an integrated portfolio that can aid company executives, enterprise portfolio management office managers, and IT leaders in achieving enterprise-wide strategy-to-execution alignment and adaptation.
This market is being tended to by strategic portfolio management technologies such as Uppwise.
Uppwise is a niche player in strategic portfolio management, as recognised by Gartner's recent first-ever magic quadrant report on SPM vendors.
What is Gartner, and What Does it do?
Gartner is the world's leading information technology research and advisory company.
They deliver the technology-related insight necessary for businesses and IT companies to make the right decisions.
This means that they are constantly on the lookout for new technologies worth taking note of and utilising in different aspects of their business. Gartner publicises the outcome of its research on innovative technology vendors in various fields in its Magic Quadrant report.
What is the Magic Quadrant Report?
The Magic Quadrant is an independent and unbiased Gartner report that provides a graphical representation of vendors' competitive positions in various marketplaces based on a uniform set of evaluation criteria.
Gartner uses a qualitative data analysis approach to track industry changes. This research looks at the direction and maturity of multiple marketplaces and their players. Gartner's analytics are designed for specific technology sectors, such as SPM, and are updated every one to two years.
According to Gartner's market vision, the Gartner Magic Quadrant for SPM can help you assess vendor market position, vision, and how they stack up against the market.
The quadrant is divided into four quadrants, each containing two axes (one axis represents the vendor's market awareness, and the other reflects the vendor's ability to execute its market view).
The different quadrants of the Magic Quadrant are Niche Players, Visionaries, Challengers, and Leaders.
Why is The Magic Quadrant Relevant?
The Magic Quadrant is the first step in understanding what these SPM vendors and their associated technology are capable of.
It makes it simple to see how these vendors satisfy various market demands while being positioned for the future and it helps too in comprehending their potential, goals, and strategic plans to operate according to your specific needs.
Gartner's Magic Quadrants have a tremendous influence on corporate partnering decisions of all sizes and sectors, especially because sizable organisations frequently look to Gartner for advice on how to run their businesses and which IT vendors they should partner with.
In addition, users of Gartner-developed reports can obtain information about the many vendors and feasibly inspect the solutions evaluated in words to determine their strengths and challenges.
Why is Uppwise in the Magic Quadrant on SPM?
There are many SPM technology vendors, but not all of them are regarded as essential players in the field.
It is noteworthy that neither Uppwise nor any other vendor is in any agreement with Gartner that can affect the vendor's placing in the Magic Quadrant. This is to safeguard the veracity and unbiased nature of the report.
Some of the most factors that determine Uppwise's or any other vendor's presence in the quadrant are:
Strong Knowledge of SPM for Digital Business
As the digital business landscape continues to evolve, so too must the tools and strategies that companies use to manage their portfolios.
With SPM being one of the most critical tools in this regard, SPM vendors provide a crucial service by helping companies identify, assess and prioritise initiatives to achieve their desired outcomes.
Hence, SPM vendors need to know how to help their clients who operate digital businesses take advantage of the benefits offered by strategic portfolio management.
To do this, they must demonstrate a strong understanding of the subtleties and complexities of digital business. They must also be able to provide insights and recommendations tailored to their client's specific needs.
Additionally, they must show a track record of successfully delivering on digital transformation projects to indicate that their technology can support businesses trying to break into the digital landscape and scale.
Stability and Longevity in the Open Market
Stability and longevity are good indicators of a vendor's ability to deliver quality products and services over the long term.
It shows that the SPM technology vendor is committed to the market and is here for the long haul. This is especially important for new or emerging technologies. It can be challenging to differentiate between genuinely invested vendors in the space and those who are simply looking to cash in on the latest trend.
Longevity also indicates that a vendor is financially healthy and able to invest in research and development, which is essential for keeping up with the ever-changing needs of SPM customers.
Finally, stability and longevity are necessary to build trust between a vendor and its customers, essential for any vendor-customer relationship.
By demonstrating stability and longevity, SPM vendors can show that they are committed to the long-term success of their customers and that they deserve to be recognised as key players in the field.
Display of an Evolving Market Presence and Integration
SPM vendors need to have an evolving market presence before being recognised in the magic quadrant.
This includes demonstrating market penetration, sales, and support for multiple world regions. By doing so, vendors can prove that they have a deep understanding of the needs of their target market and are constantly improving and adapting their product offerings and services to meet the needs of a global market.
This is essential in today's business environment, where companies operate in multiple countries and regions.
In addition, vendors must show that they can provide value-added services beyond simply providing software products. They must display that they have integrated strategy, goal, investment, portfolio, project, and physical or digital product features.
Conclusion
So, suppose you're looking for a technology vendor that can help with strategic portfolio management and want to be confident in your decision-making. In that case, Gartner's magic quadrant report is essential reading as it is filled with valuable insights on market trends and the relative strengths and weaknesses of key players.
At Uppwise, we believe our value lies in our ability to execute SPM flawlessly for our clients -we've been doing it for years! We trust that you'll find us a valuable partner in your journey towards successful strategic portfolio management.
But don't just take our word for it – read the research and make up your mind.
Founder of Uppwise, Gioacchino has solid hands-on, experience and vision in the PPM Market, gained as a startupper and founder of a number of software & cloud-services companies. During the last two years he has lead the company transformation, shifting from the offering of a traditional PPM product to a new suite of SPM, APM and CWM products.