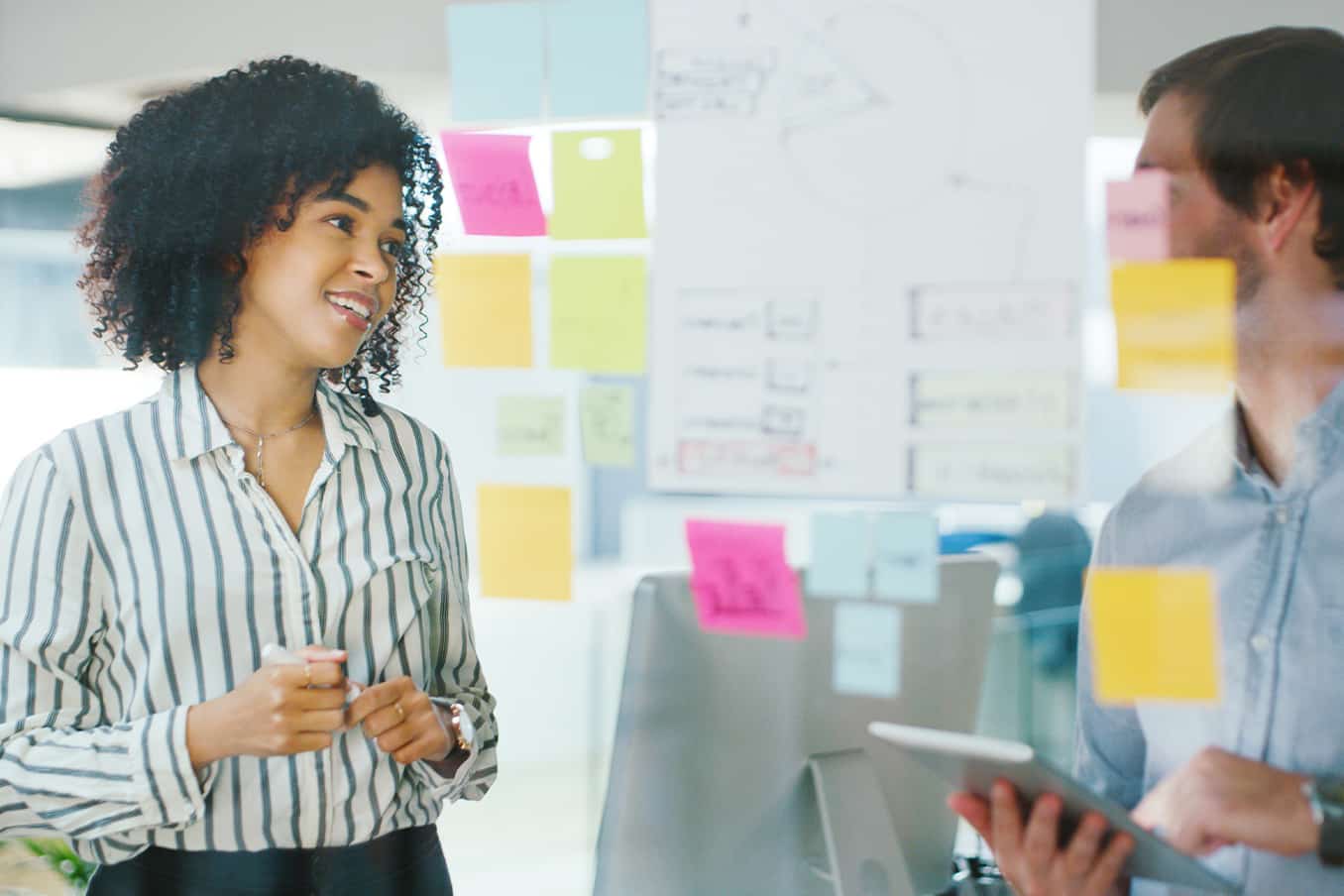 Agility is for all teams – and now, so is Uppwise
The truth is that becoming "Agile" means creating more productive teams and delivering projects faster, but this can only happen if everyone agrees on the rules of the game.
Digital acceleration proved that the promise of agile once reserved for software teams is something that all teams need: a culture of continuous learning, the ability to adapt to change, and the freedom to work how you best see fit, while staying aligned to the bigger picture.
After all, these values are really the essence of agile, whether you call it that or not. And it's from those values that we're building the future of Uppwise.
Connecting teams through a common language of work
We're about to enter a new era of innovation. An era powered not just by the builders, but by all teams working better together than ever before, with Uppwise as the backbone. 
We know that every team has its own unique way of working, its own language, and its own goals and requirements. To truly empower every team, we have to recognize that, versus trying to standardize how they work. There is no one-size-fits-all for teamwork.
Why is agile strategic planning better for your whole team?
Every team wants to deliver value faster and build a culture of continuous learning. However, this can feel challenging for many business teams who don't set their own deadlines, don't ship discrete value directly to customers, or whose work is based on requests from other teams, such as marketing and sales.
You trusted us to help you tackle the challenges of the moment. But our dedication doesn't stop there. We plan to help you tackle these challenges, for all teams, long into the future.
Agile strategic planning empowers and encourages portfolio managers to decide for themselves which projects they work on, so long as there is regular communication with executives to make sure the organization is on track and in alignment. 
Imagine a monthly check-in where the conversation doesn't stall in the "Where are we on this project?" phase, but instead moves forward to more meaningful questions, like "How much value have we captured so far?"
Strategic planning executed with an agile mindset can yield a transformational shift in an organization committed to scaling agile. Then, and only then, will you see improved operational effectiveness through the continuous alignment of business and technology teams.
Ready to take strategic planning to the next level? Uppwise's enterprise agile planning platform can help you. Visit https://www.uppwise.com/ to learn more.
Founder of Uppwise, Gioacchino has solid hands-on, experience and vision in the PPM Market, gained as a startupper and founder of a number of software & cloud-services companies. During the last two years he has lead the company transformation, shifting from the offering of a traditional PPM product to a new suite of SPM, APM and CWM products.